Sedimentology and Palynology
The sedimentology laboratory at the National Centre of Excellence in Geology, University of Peshawar is equipped with sophisticated instruments including two Nikon LV 100 ND transmitted-cum-reflected microscope with stand alone 5 megapixels camera attached with 42 inches Screen for online and real time teaching and stat-of the-art microscopy, Olympus SZ61 stereomicroscope, centurion scientific centrifuge (C2 series), research microscopes, fume hood and sieves shakers for sedimentlogical and palynological studies. In addition to these, the laboratory has equipment's used in cleaning, crushing, grinding and treatments with acids for palynological and palynostratigraphic studies. The laboratory also possess the facility used for disintegration of rock samples for paleontological studies. The mission of this laboratory is to produce good quality sedimentological and palynological data which can be used in advance level research in the field of sedimentolgy, palynology, stratigraphy and oil and gas exploration. This laboratory is among the few laboratories of Pakistan where sedimontological and palynological work is carried out with good precision and accuracy.
Following are few snaps-shots and description of equipments available in sedimentology laboratory:
Nikon LV 100 ND microscope along with digital camera and LCD used for palynological and sedimentological slides studies.
Centurion scientific Centrifuge (C2-series) used for centrifugation and sieve shaker used for sieve shaking during processing.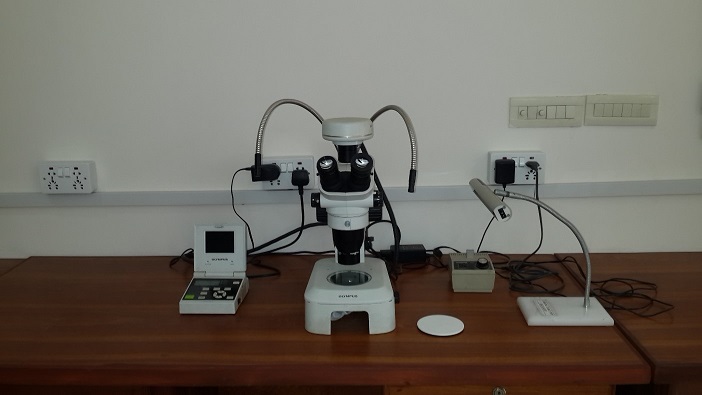 Olympus stereomicroscope with camera and strong table top daylight.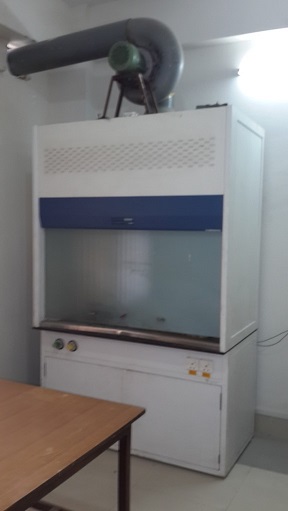 Laboratory fume hood for processing of samples.
Lab Incharge: Dr. Irfan U. Jan
E-mail:irfanjan6@gmail.com